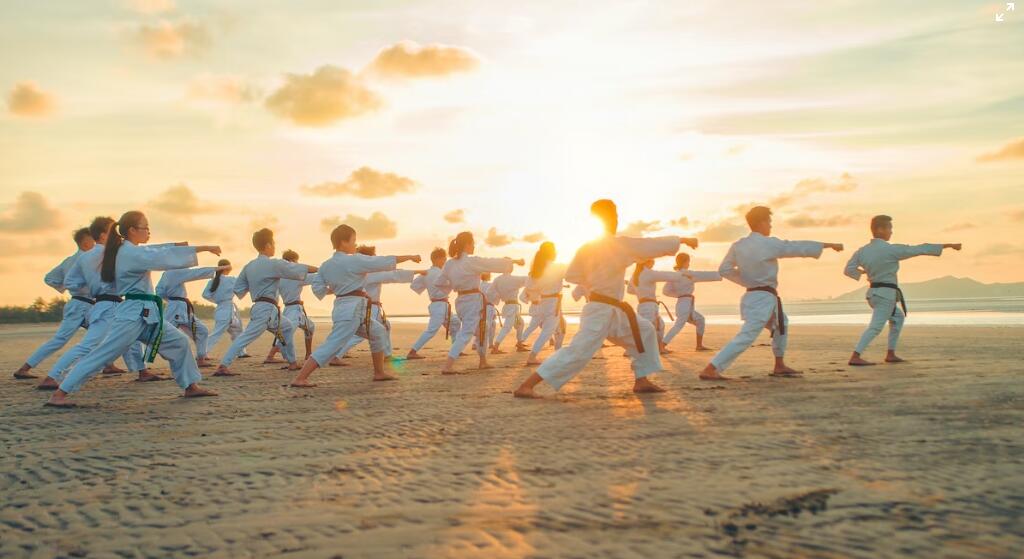 I hope you've been enjoying this karate blog.
My name is Simon S. Walker, and I am a 6th Dan Black Belt in Shotokan Karate.
I, like most others, have a full time job, and I am also a family man with two lovely daughters – so time is limited.
The Internet is fascinating, but I find it difficult to keep abreast of everything in the martial arts world.
Karate's essence talks to my soul, and I want to share my enthusiasm for the Martial Arts with you.
My karate adventure began at the age of eight when my father introduced me to my first instructor – Sensei Geoff Smith of Kumite Ryu Shotokan Karate Club in Chelmsford Essex UK.
Since then, I've committed myself to training hard in the pursuit of personal excellence, whilst at the same time teaching others the Martial Way.
Okinawa Goju-Ryu Karatedo Kugekai has ranked me as a "Master Instructor" of the Uechi Ryu system – and I train with a number of instructors who rank as "Master Instructors" of different disciplines.
Despite the fact that I have not trained full-time for several years now – I still practise and teach everyday – because I can't shake the feeling that something is missing if I don't.